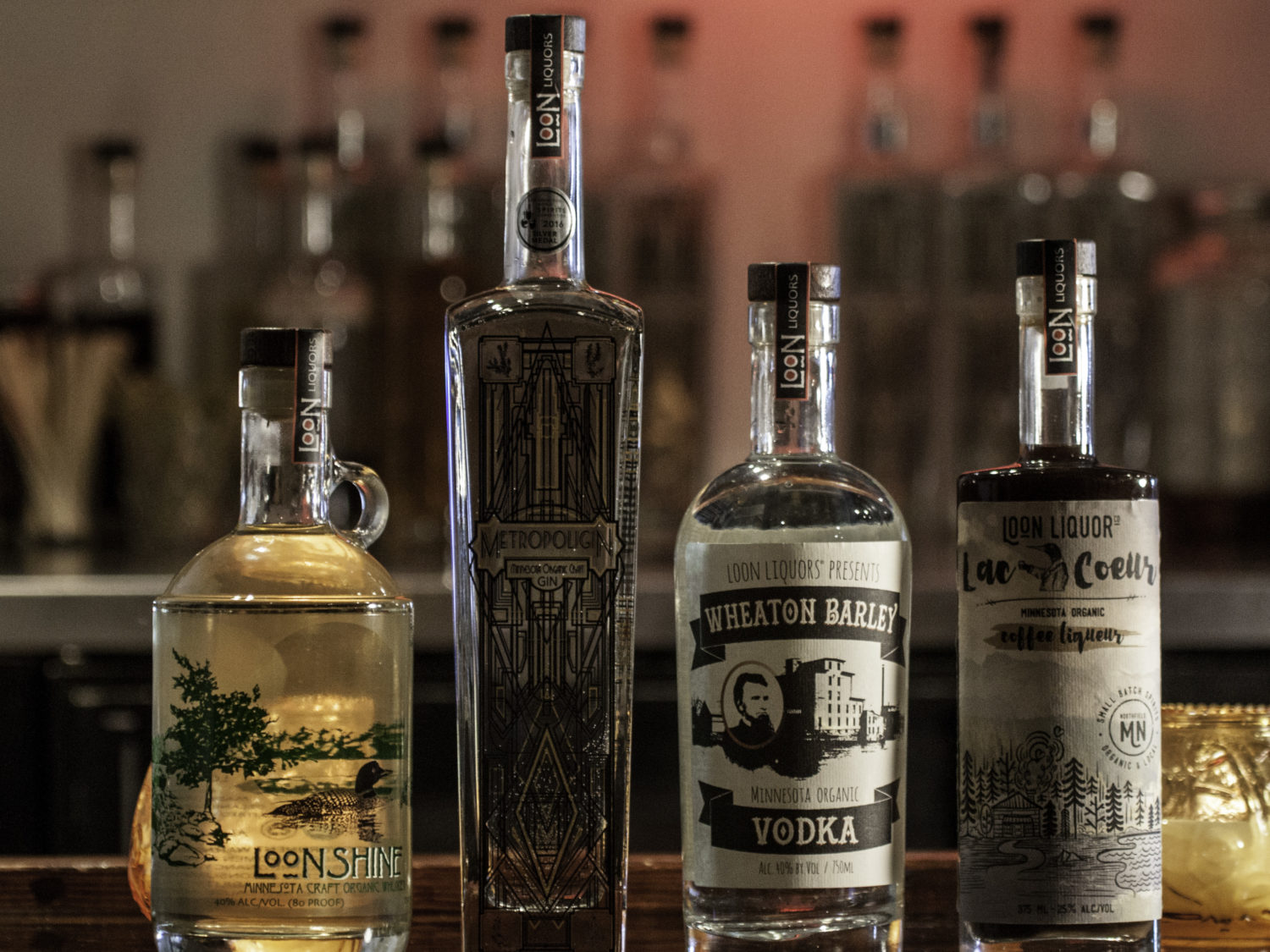 Loonshine
Our first product, released in May 2014, is made from a locally-sourced, organic barley and wheat grain bill using closed-fermentation and filtered through in-house-crafted birch charcoal, rested with roasted oak staves. Loonshine™ was the proud winner of the silver medal in the light whiskey category at the Washington Cup Spirits Competition in 2014.
Metropoligin
Metropoligin evokes the rich refinement of the prohibition era, with a full bouquet of delicate spring woodland flowers, growing out of dewy undertones of juniper and citrus. The palette is warm and bright with round torrents of black currant and rosemary as it glides along, finishing among subtle notes of cardamom and black pepper.
This gin is intended to be pondered over, whether at the lake with the sun on your face, or in the corner of a dimly lit speakeasy.
Wheaton Barley
Wheaton Barley Vodka is a certified organic small batch vodka, made from locally-sourced wheat and barley. It is triple-distilled in a 6-plate copper still before being filtered through coconut husk and birch charcoal.
Wheaton Barley vodka is named after a Northfield hero Charles Augustus Wheaton.
Before moving to Northfield, Charles Augustus Wheaton was a strong supporter of women's rights and maintained his house as a stop on the Underground Railroad in New York State.
In 1860, he moved to Northfield and rescued John North from financial ruin by purchasing his mill on the Cannon River. The mill produced nationally award-winning flour, and eventually changed its name to Ames Mill. He donated his house and 10 acres of land to the town's first establishment of higher education, Northfield College, which would later become Carleton College.
Let's raise a glass of "Wheaton Barley" vodka to honor the heroes at the heart of every small town who give selflessly to help their communities!